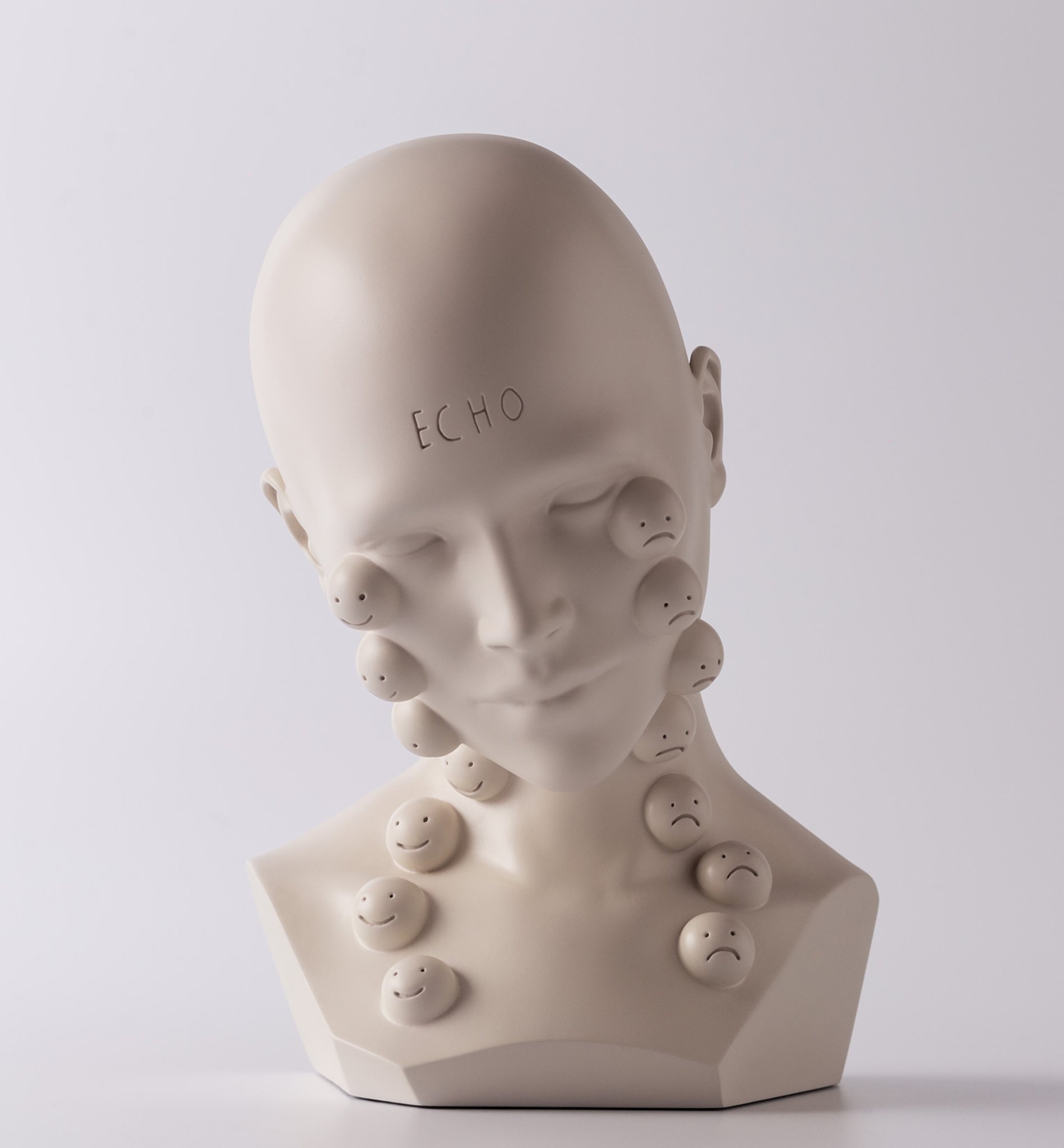 Echo (Large)
Edition of 75
Communications require a medium. Visuals appear on screens. Sounds travel in waves out of speakers. Similarly, emotions manifest in bodies. An emotion triggers a bodily or facial reaction and vice versa. This series represents how the human body is the canvas upon which we paint our emotions. Through them we produce and interpret expressions based on our sentiments. Some are familiar to those close to us, others are unrecognizable to others. What is clear is that the body is the physical echo of how we feel at any given moment.
Each limited edition piece comes with a Certificate of Authenticity hand signed by the artist, and a pair of white gloves for art handling.
Material + Dimensions
Cast Resin with Satin Finish
10.5" W x 15" H x 9.3" D inches
26.7 x 38.1 x 23.6 cm
11lb (5kg)
Production Time
Made to order, 5 - 6 weeks. Our process consists of a combination of 3D fabrication and hand finishing. Once you make a purchase, your item is individually produced as soon as possible. Our team will keep you advised of your product's status from purchase to delivery.
The Artist
Vater Studio
The Berlin-based studio Vater Studio, founded by Lucas Doerre and Marius Sperlich, pulls double duty as fine artists and creative directors. A multimedia studio, Vater Studio seamlessly shifts from traditional formats like sculpture, graphic design, and photography to 3D animation, 3D printing, and other new media art forms.