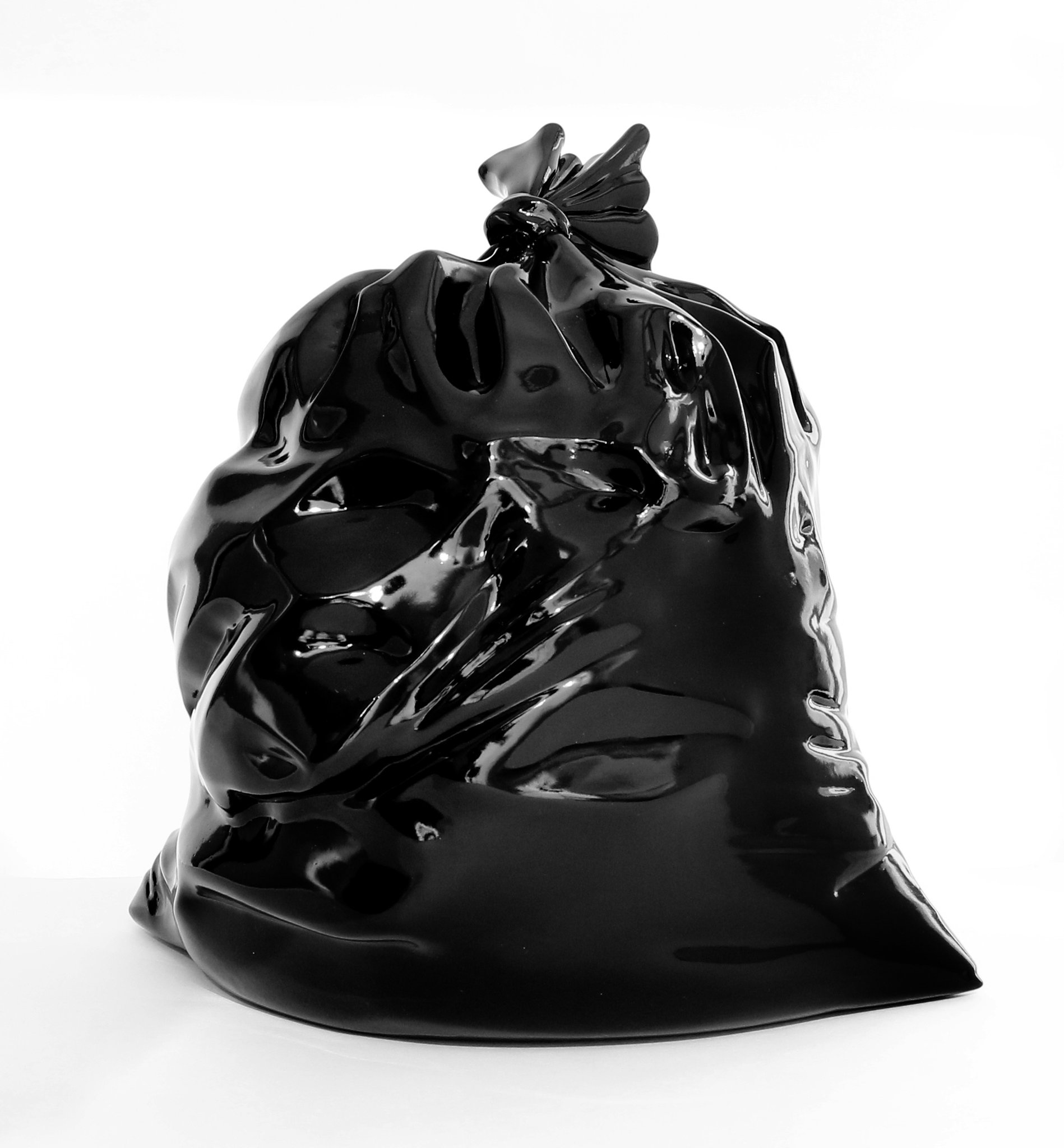 Odds & Ends in New York
Edition of 200
Trash bags are a symbol of our culture's obsession with waste, filled with overlooked objects that are disregarded and literally thrown away. However, they are constantly changing shape depending on their contents, making no two trash bags alike. In Odds & Ends, Dan Alva has teamed up with UB to create a series of sculptures inspired by trash found in different cities in the United States. To create each series, we handcrafted 3D printed resin, then molded, casted, and hand-polished each piece with high gloss finish. All three cities have a different design and color-way.
Each limited edition piece comes with a Certificate of Authenticity hand signed by the artist, and a pair of white gloves for art handling.
Material + Dimensions
Cast Resin with High Gloss Finish
11" H x 13.4" W x 10" D inches
27.9 x 34 x 25.4 cm
9lb (4kg)
Production Time
Made to order, 5 - 6 weeks. Our process consists of a combination of 3D fabrication and hand finishing. Once you make a purchase, your item is individually produced as soon as possible. Our team will keep you advised of your product's status from purchase to delivery.
The Artist
Dan Alva
Born in 1984, American artist Dan Alva comes from a Spanish background of fine artists. Based in Miami, Alva's works are a hybrid of mixed-media, sculptural, and paintings, often with subversive undertones. Alva has worked as a creative in Advertising for the last 15 years and has work in the MoMA's permanent film collection.