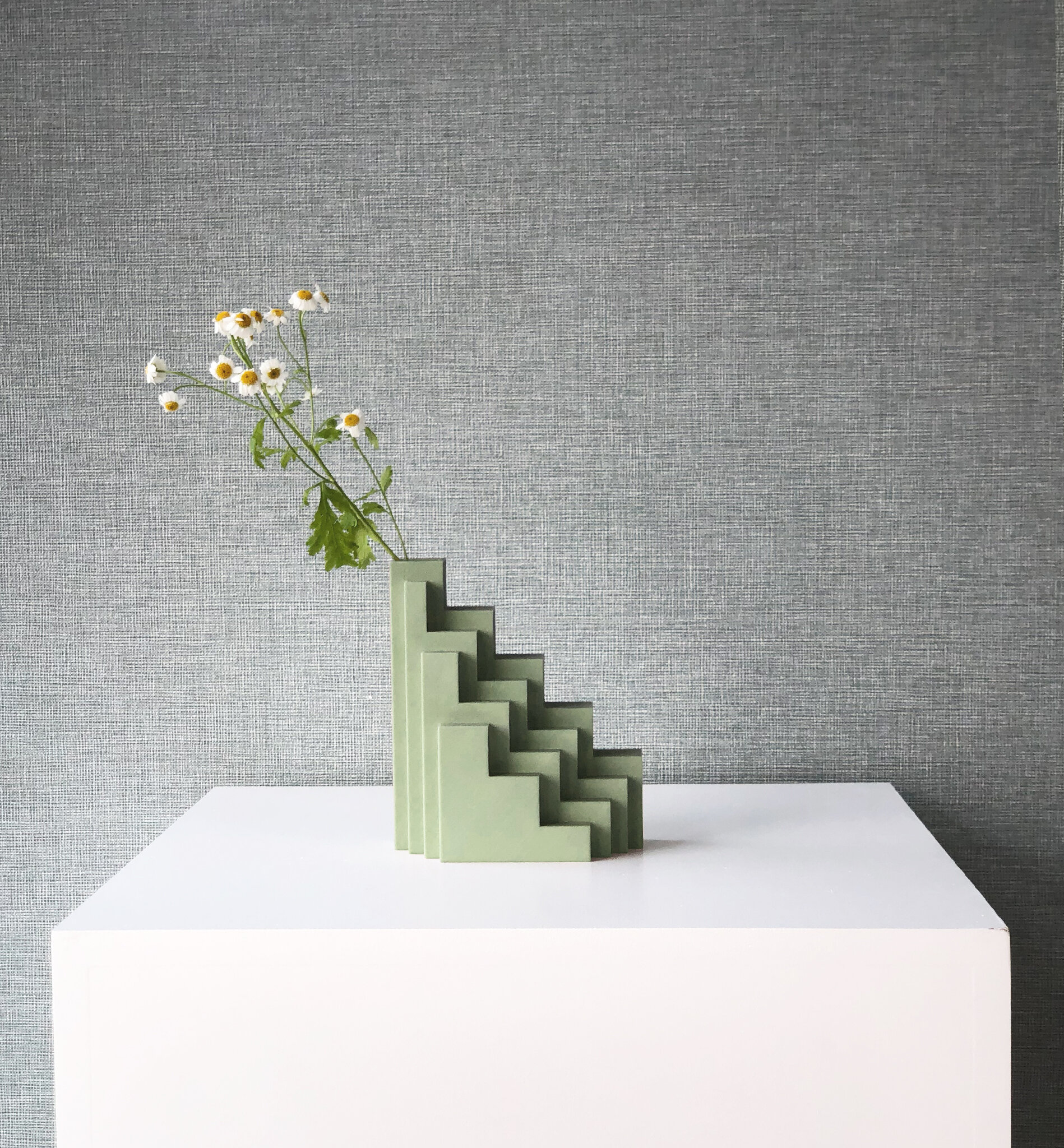 Staircase
Edition of 200
"The forms and colours of the vases are very much a product of the spaces I image them to inhabit, adopting their shape, tonality and shadows from constructed spaces. The colours are influenced largely by my travels through Mexico, California and Italy, with an emphasis on shadow, light and pastel hues."
Each limited edition piece comes with a Certificate of Authenticity hand signed by the artist, and a pair of white gloves for art handling.
Material + Dimensions
3D Printed Plaster Vase with Wax Matte Finish
5.7" H x 4.9" W x 2.4" D inches
14.5 x 12.4 x 6.1 cm
2lb (1kg)
The vase is made for dry flowers or single flowers. The sculpture is not fully waterproof but can contain moderate amount of water.
Production Time
Made to order, 5 - 6 weeks. Our process consists of a combination of 3D fabrication and hand finishing. Once you make a purchase, your item is individually produced as soon as possible. Our team will keep you advised of your product's status from purchase to delivery.
The Artist
Charlotte Taylor
Artist and designer from London. Examining the parallels of architectural shape, objects and space through a process of photographic documentation, sculpture and digital compositions.