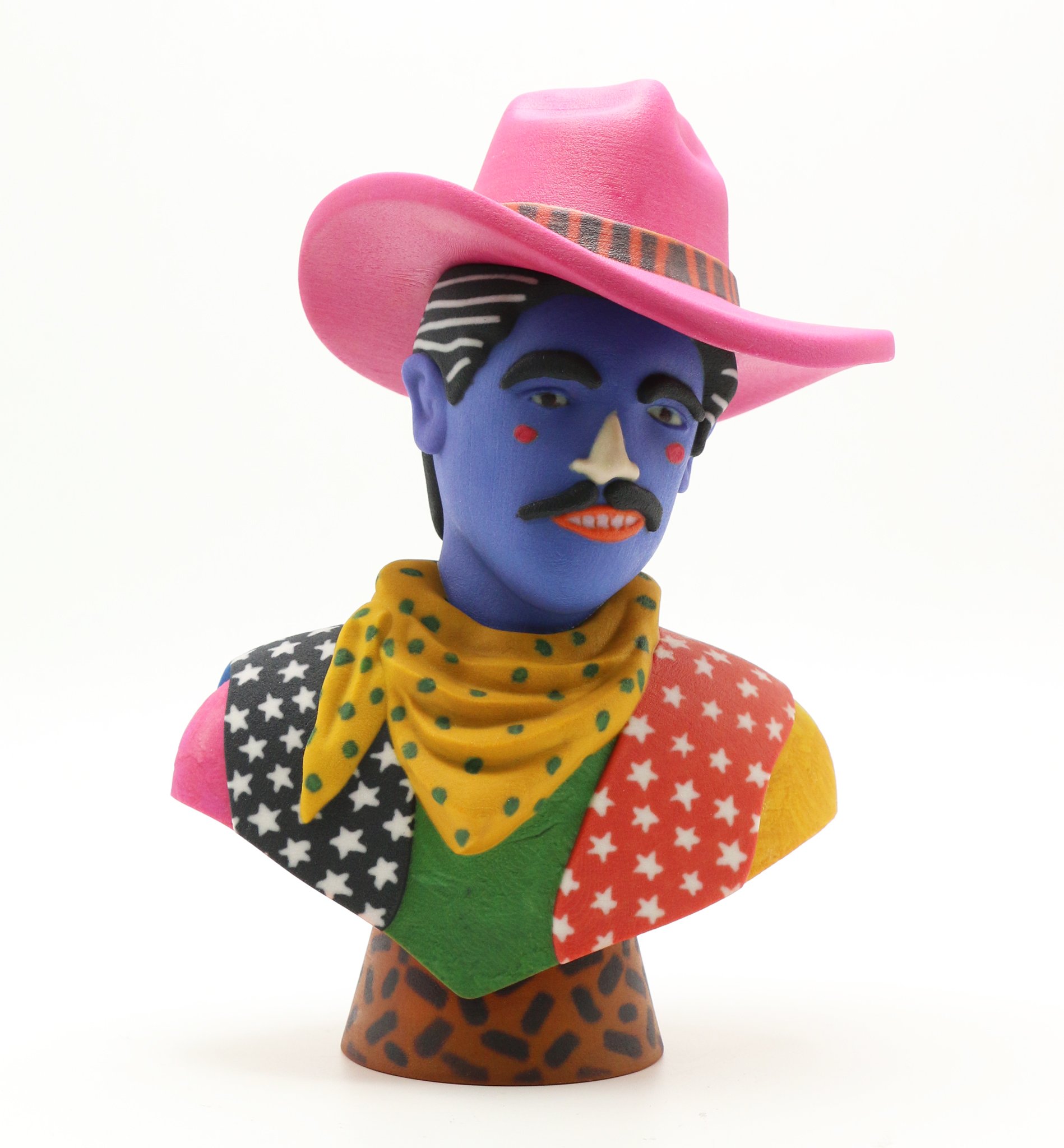 Howdy Partner
Edition of 50
Each limited edition piece comes with a Certificate of Authenticity hand signed by the artist, and a pair of white gloves for art handling.
Material + Dimensions
3D Printed Plaster with Matte Finish
9" H x 6.6" W x 5.25" D inches
22.9 H x 16.8 W x 13.3 D cm
5 lb (2.3kg)
Production Time
Made to order, 5 - 6 weeks. Our process consists of a combination of 3D fabrication and hand finishing. Once you make a purchase, your item is individually produced as soon as possible. Our team will keep you advised of your product's status from purchase to delivery.
The Artist
Alan Fears
Alan Fears is a British artist currently based in Nottinghamshire, England. His vibrant paintings offer snapshots of human behaviour with their frailties and absurdities yet with a sympathetic view of the human race. His whimsical narratives encapsulate joy and warmth with the power to uplift.