Jing Wei is a Chinese-born illustrator based in Brooklyn. With a background in woodblock printmaking, Jing's process naturally incorporates limited palettes and clean shapes. Most of her portfolio was built on editorial commissions, so concept and mood is something she still considers with every new piece. Jing has worked with a variety of clients, including Target, Google, Apple, Herman Miller, Airbnb, Warby Parker, The New York Times, The New Yorker, and American Express. Her projects can range from graphic, conceptual images, to large-scale murals, to textured works on paper. It is her belief that the core ideas should come through regardless of the medium. Thus, Jing is always looking for opportunities to experiment with application, in an effort to push how the work can look and change in various contexts. Her visual stories often exhibit a surreal quality, and uses people and everyday situations as a backdrop for the unexpected.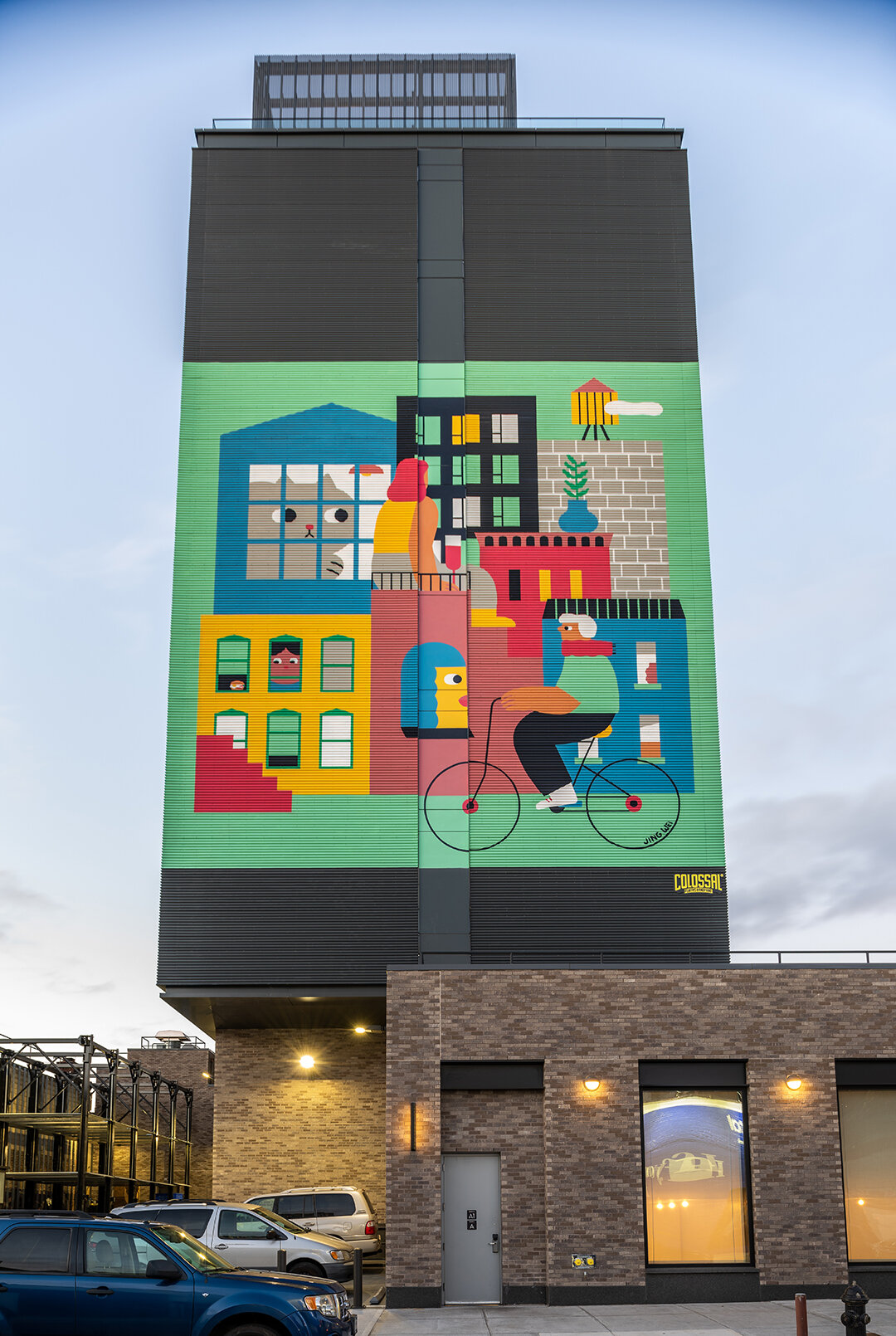 Deep Sleep No Dreams
Jing Wei x UB
Deep Sleep No Dreams explores private moments that happen when even we are not paying attention. Within this series, Jing aims to portray various interactions that are unintentional reflections of love, loneliness, comfort, anger, and peace.